Looking for Payday Advances Without A Credit Check?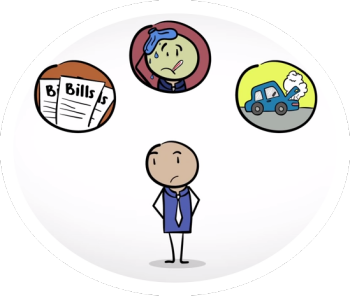 A no credit check payday advance may sound great, but payday loans are actually a very bad deal for borrowers.  That's because payday lenders often cater to high-risk borrowers with limited incomes, few assets and badly damaged credit.  Payday lenders protect themselves from losses from default by charging astronomical interest rates and APRs for the money they lend, which their desperate customers feel they must accept.
Payday lenders also make money by imposing unrealistically short repayment periods on every no credit check payday advance they distribute. As a result, borrowers are often unable to pay their loans in full. Payday lenders deal with that circumstance by enticing borrowers into an endless cycle of renewals and partial payments – with each renewal carrying a fresh set of fees and added charges. LoanNow's superior risk-based underwriting process results in fewer defaults and allows us to offer loans at interest rates as low as 29 percent◊, and almost always way lower than payday loans.
The Trap of Payday Loans
Payday lenders often feature large banners on their websites touting that they require no credit checks, and it's true. You can get a no credit check and direct payday advance from a payday lender simply by demonstrating that you have a paycheck or another regular source of income.  Some payday lenders even provide prepaid debit cards for customers who lack traditional checking or savings accounts.
On the surface, that seems really convenient, but payday lenders don't provide these services for benevolent reasons.  That no credit check payday advance or debit card both come with substantial strings attached. Payday lenders understand that many of their customers believe they have few or no other options. Banks won't lend to them and they lack valuable assets to offer as collateral.  By contrast, payday lenders actually cater to high-risk borrowers. And they get away with practices that wouldn't be tolerated by customers with better financial circumstances, such as setting repayment periods for as short as one week after distributing their loans.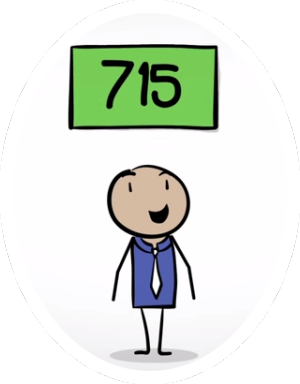 LoanNow – a Better Alternative
Many payday loan borrowers could actually qualify for approval by LoanNow.  That's because LoanNow looks beyond your FICO score to evaluate your entire financial situation. For instance, if you've had bad credit problems due to circumstances beyond your control such as serious illness, but you're back on your feet now, you could still be approved. And once you're approved, LoanNow won't draw you into the vicious circle of partial repayments and renewals that is all too common with a no credit check payday advance loans.
But LoanNow goes even further. We recognize that many customers fall into the payday loan trap because they lack basic personal financial knowledge.  So we provide, relevant and accessible articles to help you establish credit, set realistic savings goals and adopt constructive personal financial habits.  We provide incentives to help you improve your LoanNow credit score so that you qualify for even lower interest rates for future loans.
Let LoanNow show you the way out of the payday loan trap!