LoanNow: Better Than Getting a Cash Advance Online
When you're faced with a financial emergency, waiting weeks for approval from a bank simply isn't viable.  Under such circumstances, many people whip out the plastic. Others turn to friends or family members. In some cases, employers are willing to provide pay advances.
The Internet has made it possible to get cash loans without ever leaving the house.  Instead of speeding across town in rush hour traffic to submit your application, you can sit back and relax in your pajamas. You simply click a few links, type a few words and money magically appears in your bank account with no risk of embarrassing encounters with people you know and no standing in line.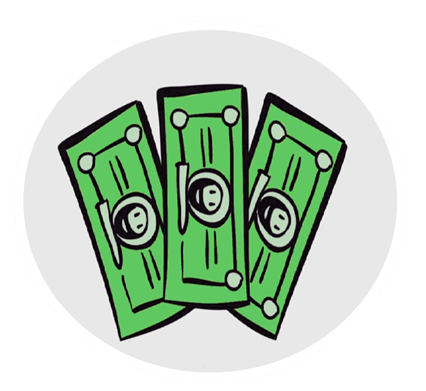 You can get cash loans online at 3:00 a.m. while wearing your pajamas. There is no driving across town in rush-hour traffic to get to a payday loan store before it closes. What could be more convenient?
But the convenience of most cash loans online is overshadowed by the hazards associated with payday loans. Fortunately; LoanNow issues online cash loans fast, with none of the disadvantages of payday loans or pawn shops.  Isn't it time you experienced the LoanNow advantage?
Payday Advances From Your Job
Some employers have formal programs in place to allow workers to obtain advances on their paychecks when they're facing a financial emergency. Smaller employers may also be willing to give good workers advances against their paychecks as an act of good will. Incidents such as unexpected medical bills are more likely to receive a sympathetic reaction from an employer than a request for a gambling trip to Vegas.
But receiving payday advances can be problematic. After all, the money you receive as an advance won't be there when you collect your next paycheck. You may be faced with a shortfall in meeting critical expenses such as groceries or rent. Therefore, payday advances should be considered as a source of cash loans fast only for the most serious financial emergencies.
The Risks of Credit Card Cash Advances
Credit card cash advances are an especially convenient source of cash loans now – the funds you need are as close as the nearest ATM, provided that you have a large enough credit limit. But credit card companies frequently impose special fees on cash advances. Even worse, credit card cash advances often carry much higher APRs than credit card purchases.
Pawn Shops Could Keep Your Valuables
If you have valuable merchandise and you're urgently seeking cash loans now, you may turn to pawn shops. Pawn shops provide cash with no questions asked, because they hold your property as collateral until you repay the loan. That hideous diamond and sapphire ring you inherited from your Aunt Doreen may be a lifesaver when you need money quickly.
But pawn shops typically only offer loans for a fraction of the actual value of the property you are temporarily surrendering. And if you fail to repay the loan within the allotted time – usually 30 to 60 days, you can kiss Aunt Doreen's ring goodbye – and Aunt Doreen may haunt you as well.
The Payday Loan Trap
Many desperate borrowers turn to online payday lenders or payday loan stores for cash loans fast.  And getting a cash advance online through an online payday lender is especially easy and convenient – at first.
But that ease and convenience disappears when you're faced with the prospect of making payment in full when you receive your next paycheck. Payday loans have sky-high interest rates and repayment periods that are scheduled to coincide with your next pay period. If you're paid every week, you could conceivably owe the full amount of your loan within a week or 10 days! If you can't pay the full amount on time, which many borrowers cannot, you are forced to make a partial payment while the lender issues a new loan in the form of a rollover – with a fresh new set of interest charges and administration fees.
This process can multiply a modest loan of a few hundred dollars well into four figures within a matter of months. After just a few rollovers, you could find that you owe more than you originally borrowed, even while maintaining consistent payments. This is largely due to the astronomical interest rates and APRs charged for payday loans, which are compounded with every rollover. Many borrowers remain indebted months, even years after they initially took out their payday loans. So much for convenience.
LoanNow Online Loans Are Different
LoanNow understands the urgency of needing cash loans NOW. Like credit card advances, pawn shops and payday loans, we provide cash within hours or days, not weeks like bank loans.  . We leverage technology to power our superior risk-based underwriting system that allows us to say yes when many banks say no. And if you're approved, your money will be deposited into your bank account on the following business day.
But unlike pawn shops we don't demand collateral, and unlike payday loans our repayment periods are measured in months, not days or weeks. We also differ from credit card advances because we offer installment loans with fixed installment payments, rather than revolving credit with payments that can vary significantly. And we never subject borrowers to rollovers – or early repayment fees for that matter.
Repayment is also convenient, with manageable monthly installments that actually decrease the amount that you owe. If you run into trouble during the repayment period, you won't be slapped with rollovers that can jack up the amount that you owe. Instead, LoanNow will work with you to get you back on track. Borrowers who maintain consistent on-time payments are rewarded with improved LoanNow scores and lower interest rates on future loans. You may even qualify for interest rates as low as 29 percent◊!
For many borrowers, LoanNow represents the very best option for cash loans now. Why not try the convenience of a LoanNow cash advance online today!