LoanNow: Better Installment Loans from a Direct Lender
When most people think of a direct loan, they probably think of a bank – the original direct lender. But banks cut back on their direct lending activity following the 2008 financial crisis. It's still possible to get an installment loan from a bank, but you'll generally face a complicated application process, strict underwriting requirements and a lengthy wait for personal loan approval. You may have heard of other installment loans direct lenders, but read ahead to learn more about your option with LoanNow.
Many desperate borrowers facing financial emergencies end up applying for instant approval loans from payday lenders. They usually end up regretting it in the end.
The short term relief evaporates as they realize they need to repay that money in full within weeks. Many borrowers are stuck right back in the same situation after such a short period. In fact, according to the CFPB, four out of every five payday loans are either rolled over or renewed.  Each renewal comes with a fresh set of fees along with the original balance and high-interest rates. Borrowers wind up with instant approval loans – but with highly unfavorable lending terms.
As a direct lender, LoanNow can be a financial lifeline – providing personal installment loans that provide the time required to pay them back.
Be Careful of Installment Loans With No Credit Check
A website might try to disguise itself as a direct lender of installment loans with claims like "No credit check!" or even "100 percent acceptance rate!" Sites like this claim to offer direct lender installment loans, but you may not be dealing with a lender at all. Instead, they are lead generators that sell your personal information to third parties. These aggregators only reveal their true nature in fine print disclaimers like "THE OPERATOR OF THIS WEBSITE IS NOT A DIRECT LENDER."
So when you submit your financial information to an online aggregator site, where does it go? The answer may surprise you.  It's true that some online aggregators work with a specific group of institutions that offer direct lender installment loans.  But others distribute information randomly to third parties, many of which are little more than scam operators that prey on desperate borrowers. Some online aggregators even share borrower information with other aggregators!
After completing the "application," your email inbox is immediately flooded with SPAM and solicitations from lenders you've never even known. Pursuing a personal loan from any of these lenders could be a chancy venture. Additionally, it may be potentially harmful to your financial health, not to mention possibly exposing you to identity theft.  The website may claim to handle your information securely, but how can you be sure? After all, you don't know where your data is going.
Bad Credit Installment Loans from a Direct Lender Aren't Always What They Seem To Be
If you manage to find an installment loans direct lender, you're still not in the clear. What many sites call direct lender installment loans to look and operate much like those shorter terms, high-interest loans, and have all the same drawbacks. The overall repayment period is just as quick, but multiple payments are scheduled close together.
Other installment loans have repayment periods that are only slightly longer than the repayment periods for regular payday loans – perhaps a few months rather than a few weeks.  Even worse, many of these personal lenders impose stiff penalties on borrowers who attempt to repay their loans early.
LoanNow Is the Best Option for Online Installment Loans From a Direct Lender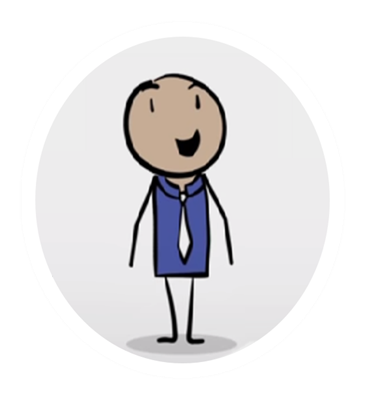 LoanNow understands that many borrowers have urgent financial needs and can't afford to wait weeks for a decision on a personal loan application. Our loans provide borrowers with a financial cushion that empowers them to make a significant improvement in their financial circumstances, not just put a temporary band-aid over the problem. We also say no to hidden fees and early repayment penalties that can significantly jack up the amount that you owe.
LoanNow is not an aggregator. We are a direct lender with good installment loans that have terms that no payday lender can match!  When you apply with LoanNow, you can be confident that your information will be handled with confidentiality and respect. We don't sell your information to third parties so that you can submit your application with confidence.
LoanNow is a direct lender with installment loans.  Our repayment terms are structured into manageable monthly installments, just like you would pay to a bank or credit union. We also say no to rollovers that can dramatically increase the amount of your loan and trap you in a cycle of debt.   If you're looking for an installment loan with instant approval, LoanNow has your back. We provide the ultimate in installment cash loans! Why not get started on an application today!