LoanNow : Better Than Cash Advance Loans
When many people consider cash advance loans, they think about credit card cash advances. Other people think about payday advances from their employers. Other, desperate borrowers consider payday loans as their main source of cash advance loans. In seeking the best cash advance loans, it's important to recognize the available sources of cash advances: credit cards, pawn shops, pay advances, payday loans and installment loans. Each option has its advantages and disadvantages. LoanNow often provides the best cash loans, allowing borrowers to avoid less desirable cash advance options.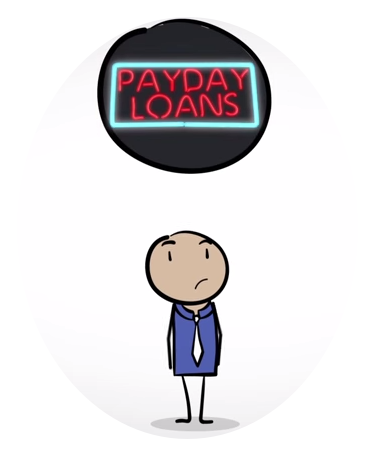 Credit Card Cash Advances – Convenient or Over-Priced?
Cash advance loans from credit card advances have the advantage of being both fast and private. If you have a sufficiently large credit limit, credit card cash advances are as close as your neighborhood ATM. You don't have to provide any explanation for how you intend to use the money. But credit card advances have significant drawbacks, most of which center around the fact that interest is charged against credit card advances from the minute they are obtained. The APR for credit card advances is also much higher than that for regular purchase transactions made with credit cards.
Pawn Shops Could Cost You More Than You Bargained For
Taking Aunt Mildred's diamond rings or Uncle Spencer's gold watch to a pawn shop can be depressing. But for people with bad credit, pawn shops often provide the best cash advance loans, or at times, the only cash advance loans available. But pawn shops are actually less than desirable sources of cash for two reasons. First, pawn shops typically provide only a fraction of the actual value of the merchandise being offered as collateral for the loan. Second, borrowers who fail to repay a pawn shop loan on time risk losing their property.
Payday Advances From Your Employer
If your daughter chips a tooth or you face a similar financial emergency, you may consider asking your employer for cash advance loans through a payday advance loan. If you've been on the job for several years and have a good work record, chances are good that your request would be granted. But it's potentially both embarrassing and hazardous to your employment to ask for payday advances – especially if the expense could be considered frivolous or irresponsible. Getting a payday advance also means that your next paycheck will be short, which could present problems in meeting basic obligations like groceries or utility bills.
Most employers would be sympathetic toward a request for a pay expense to cover the costs of treating a serious health issue for a family member. In such cases pay advances may very well be the best and easiest cash advance loans available. A direct payday advance to finance a trip to Vegas? Not so much. And it would be downright embarrassing to approach an employer with a request for a pay advance to prevent a utility shutoff or an auto repossession.
Payday Loans Look Great, But BEWARE
Cash advance loans from payday lenders should bear a warning label, because payday loans are hazardous to your financial health. The short term convenience associated with receiving a no questions asked payday loan is erased when the loan comes due – which could be as soon as a week after you receive your money. To make matters worse, payday loans carry tremendous interest rates and APRs well into triple digits. The combination of high interest rates and short repayment periods combine to make it impossible for many borrowers to repay their loans on their original due date. This sets off as cycle of partial payments and rollovers that can trap borrowers for months as they watch in frustration while their loans get bigger and bigger.
Installment Loans Are Great, If You Can Qualify
Installment loans issued by banks and credit unions typically carry lower interest rates than nearly any other form of credit. For borrows who can qualify, such loans can represent the best cash advance loans available. But banks, and to a lesser extent, credit unions, impose stringent credit checks on borrowers. Borrowers with marginal credit are often required to put up collateral or are denied outright. Even borrowers with excellent credit must frequently wait weeks for approval, which is problematic when facing a financial emergency.
LoanNow: the Right Choice for Your Cash Advance Needs
LoanNow understands that waiting weeks for approval is not an option when facing a financial emergency. But LoanNow also believes that borrowers should not face endless debt simply because they have less than perfect credit.
Cash advance loans from LoanNow are as fast and convenient as online payday loans. You apply in the privacy of your own home at your own convenience. Our online-only** application system processes your application quickly – usually within 24 hours†. If you're approved and your bank participates in our innovative Instant Funding‡ technology, you can receive your money immediately* as a deposit to your debit card.
But LoanNow is not a payday lender. Our repayment periods are measured in months, not days or weeks, making the repayment period more manageable. And we say no to rollovers, instead working with borrowers who fall behind to help them get back on track. We reward borrowers who maintain consistent on-time payments with lower interest rates on future LoanNow loans. If that sounds good to you, why not give LoanNow a try today!