Same Day Personal Loans
Most personal loans are administered by banks and credit unions. But if you're facing a financial emergency, waiting weeks for an answer from a bank is not an option. But obtaining same day personal loans is a challenge. In most cases, your choices have significant drawbacks that largely negate the convenience of obtaining your money right away.  But with LoanNow you can obtain the money you need without the disadvantages associated with same day personal loans.  Give us a try today!
Friends and Family
Your friends and family members are often happy to grant same day personal loans, often with no strings attached. But borrowing from friends and family can have a high price, even if you don't pay interest on the loan.  If you're unable to repay the loan in a timely fashion, or if the person who lent you the money faces a financial emergency, your relationship could be strained to the breaking point.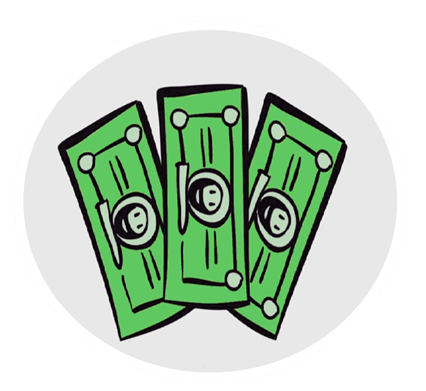 If you borrow from friends or from family members, play it smart. Don't borrow more than you can reasonably expect to repay. Draw up an agreement in writing. You don't have to pay an attorney to draft a formal legal document – a simple letter stating how much you've borrowed and when you expect to repay the loan will suffice.
Pawn Shops
For people with bad credit who are unable to borrow from family and friends, pawn shops represent one of the few sources for same day personal loans. But pawn shops demand collateral in the form of valuable merchandise, such as diamond and gold jewelry or high-end tech gadgets. Your Timex watch or your flip phone won't cut it.
Pawn shop loans only represent a portion of the value of the merchandise offered as collateral. Pawn shops also impose hefty interest charges on their loans, which usually must be repaid within 30 to 60 day – or borrowers forfeit their possessions for good.
Payday Loan Stores
Brick-and-mortar payday loan stores also provide same day personal loans for people with bad credit. Unlike pawn shops, payday loan stores usually don't demand collateral, but they're still hazardous to your financial health. Payday loans combine high interest rates with unrealistically short repayment periods. That's a recipe for partial payments and rollovers – new loans with a new set of interest charge and administrative fees. After just a few rollovers, many borrowers find that they owe more than their original loans, despite making regular payments!  Nobody has time for that.
The LoanNow Solution
If you're faced with a financial emergency, there is no need to put your personal relationships – or your possessions on the line.  There is certainly no need to get caught in the payday loan trap.   LoanNow processes applications within minutes or hours – not weeks. Once you're approved, your loan is deposited directly into your account electronically. If your credit isn't perfect, that isn't necessarily a deal breaker. LoanNow considers your entire financial profile, not just your credit score.  We approve many borrowers turned down by banks.
Best of all, our repayments are structured in manageable monthly installments. We never issue rollovers.  If you're having trouble repaying your loan, we work with you to get you back on track. And if you maintain a consistent record of repaying your loan, you can qualify for a lower APR on your next LoanNow loan.  That's a real win-win!