How is your credit score calculated?
Your credit score has an impact on nearly every aspect of your financial life, including where you live and even whether you are able to find a job. There are several elements that make up your credit score but your payment history has the greatest impact: 35 percent of your total FICO score, according to the MyFico website.  Payday loans can have a negative impact on both this essential aspect of your credit score, or even ruin your credit altogether.  By contrast, a loan from LoanNow can help you improve your financial profile along with your finances.
Payment History and Your Credit Score:
Potential creditors or lenders are naturally concerned about how you handle your financial obligations. If you consistently pay your bills on time, that's an indication that your finances are under control, and that you are financially responsible.  On the other hand, if you are always late in paying your bills or have skipped payments altogether, your credit score reflects your delinquencies, and many creditors will write you off.
Payday loans are generally not reported to the three major credit reporting bureaus: TransUnion, Equifax or Experian.  Therefore, your repayment history with a payday lender usually has no impact on your credit score. But that doesn't mean that payday loans can't hurt your credit.  There are two major ways that payday loans can  have a negative impact on your credit score.
First, if you become caught in the cycle of partial payments and rollovers, you may find yourself paying more and more of your income toward your payday loan even while the balance continues to increase. More funds directed to payday loans means less money available for regular household expenses or bills.  Second, payday lenders may pursue legal action for non-payment – which has a definite negative impact on your credit score. In extreme cases for each scenario, you may find that bankruptcy represents your best or perhaps only means of escaping your payday loan debt.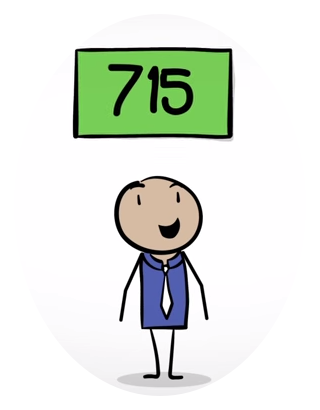 LoanNow and Your Credit Score:
At LoanNow, we recognize that a lack of basic financial knowledge is a major contributing factor to a low credit score.  We provide informative articles along with our loans to help you develop realistic savings goals and a budget that works. We offer incentives to encourage you to establish and maintain a consistent on-time payment history, including lower interest rates on future loans.  We are also actively integrating with the three major credit reporting bureaus so that your positive repayment history is reported across the board.  LoanNow can shore up your finances today and potentially shape up your credit score in the future!