Better Than A Payday Loan for People with Bad Credit!
Many borrowers have damaged credit, few assets and no collateral. Combine that unfortunate set of circumstances with an unexpected expense, and the potential for a financial disaster is created. Unfortunately, many people turn to a bad credit payday loan to attempt to fill the financial gap. But the temporary relief from a payday loan is soon wiped out and replaced with an even bigger financial headache. In many cases, LoanNow represents a way out of the payday loan trap.
How Payday Loans for Bad Credit Work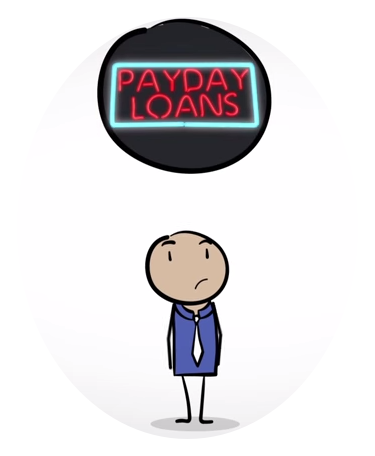 Many payday lenders advertise how easy they make it to get a bad credit payday loan or a loan with no credit check at all.  But what they don't disclose is why they're willing to make such loans.  Payday loans get their name from the fact that the basis for approval and repayment are pegged to their borrowers' paychecks.
Many payday lenders extend credit to almost anyone who can demonstrate regular income – and who agrees to allow the payday lender to automatically deduct payment from their bank accounts.
Repayment differs slightly between loans from brick-and-mortar payday loan stores and online payday lenders.  Many brick-and-mortar payday loan stores pay out in cash on the spot. In exchange, they demand one or more post-dated checks from your bank account made out to the lender, which are deposited on the dates listed on the checks.
Online payday lenders generally make deposits to your account through the Automated Clearing House system on the business day following your approval, and make ACH withdrawals from your account on the due date for the loan.
The LoanNow Difference
If you're facing a financial emergency and have damaged credit, LoanNow is a better alternative than a bad credit payday loan. Our online-only **application is fast and easy, and most borrowers receive a response within 24 hours. †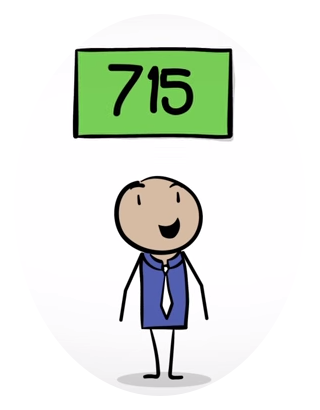 Approved borrowers may get their money within minutes*, thanks to our innovative Instant Funding ‡ technology.
Our repayment plan features manageable monthly installments, not payment up front with your next payday. And there are no rollovers that can jack up the amount that you ultimately repay.
Instead, we work with borrowers who are struggling to make payments to get them back on track. And borrowers who maintain consistent on-time payments qualify for lower interest rates on future LoanNow loans.
LoanNow is also actively engaging with the three major credit reporting agencies: TransUnion, Equifax and Experian to report our borrowers' good repayment habits. The ultimate goal is to help our borrowers improve their overall credit profiles and FICO scores. No payday lender can make that claim! Try the LoanNow difference for yourself!