Loans For Rent: Faster, Easier & Better with LoanNow
You've fallen behind on your rent and you've started ducking your landlord. You know that you won't be able to avoid a confrontation forever, but you just don't have the money to pay what you owe.  Depending on just how far behind you are, your options for loans for rent may be limited. However, LoanNow may be able to fulfill your need for loans for rent and allow you to stop dodging your landlord.
Waiting for a Bank's Loan Application Process
Banks traditionally offer the lowest interest rates along with favorable repayment terms, which make bank loans for rent an attractive option – for borrowers with good credit. Borrowers with marginal credit must often offer collateral or provide a credit-worthy cosigner to obtain approval for bank loans.  And if you've fallen far behind on your rent, you may not have the luxury of waiting weeks for a bank to process your loan application, even if you have a sterling credit profile and FICO score.
Peer-to-Peer Loans Offer No Guarantees
With the peer-to-peer model, crowd sourcing and the Internet are combined to allow borrowers to appeal to a semi-public audience to fund requests ranging from payment for medical bills to loans for rent.  Peer-to-peer lenders customarily pre-screen all applicants, eliminating would-be borrowers whose FICO scores fall below the mid 600 range. Peer-to-peer lending platforms also require borrowers to provide far more detailed financial and personal information than banks demand. There is also no guarantee that peer-to-peer loan requests will be funded.
Quick Money Rental Loans
If you've received an eviction notice from your landlord, you need money fast, and quick loans may seem appealing. But watch out: quick money rental loans are often a trap that ultimately makes your personal and financial circumstances worse.
Pawn shops offer loans with no questions asked. That's because you have to surrender Aunt Gertrude's diamonds or your grandfather's gold watch as a condition of getting your cash. If you don't repay the loan – with interest, within a 30 to 60 day period, you forfeit your personal possessions forever.
Quick money rental loans from payday loan stores or online title loan brokers are little more than financial traps. Such loans demand repayment in full within a few days or weeks, and charge oppressively high interest rates. Borrowers who can't repay their loans on time are obliged to accept rollovers, essentially new loans with a fresh set of administrative fees and added interest. After just a few cycles, many borrowers find themselves owing more than they originally borrowed! Who has time for that?
Loan Broker Loans
If you're seeking loans for rent, the prospect of choosing from multiple offers may seem very appealing. That's what many loan brokers promise to prospective customers. The reality is not quite that simple.  In fact, prospective borrowers submit their financial information to the broker, which acts as an intermediary, distributing borrowers' applications to a select group of curated lenders. Lenders then have the option to extend loan offers to buyers. Under this model, some borrowers do receive multiple offers, but others — especially those with marginal or poor credit – receive none.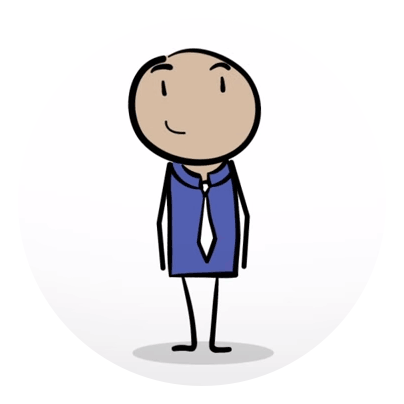 The LoanNow Difference
With LoanNow, borrowers seeking loans for rent won't wait weeks for a response. Our online-only** application system produces responses for nearly all applications within 24 hours†. Borrowers also don't have to tell their life stories to strangers or wonder just where their sensitive financial information is going. We're a different kind of lender, and we may be just what you've been looking for.  Why not check us out today?