Personal Loans For Veterans From LoanNow
Our nation's veterans make tremendous sacrifices in the service of our country. In too many cases, those sacrifices include financial hardship. Personal loans for veterans are often simply high-interest, short-term payday loans in disguise. Fortunately, there are alternative sources for personal loans for veterans facing financial difficulties besides predatory payday loans, including LoanNow.
The Military Lending Act of 2007: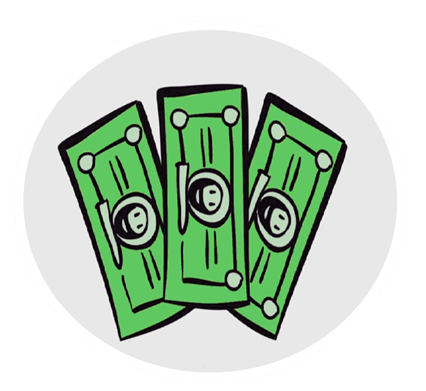 The Military Lending Act of 2007 caps interest rates for loans to active duty military personnel and their families to 36 percent. The MLA also bans payday loans secured by post-dated checks, Automated Clearing House transfers or titles to personal vehicles. Many payday lenders responded by severely restricting or refusing to provide loans to military personnel, rather than lowering their predatory interest rates and unsavory lending practices.
Veterans and Payday Loans:
Irrespective of the protections that the MLA provides to active duty military personnel, its protections do not extend to personal loans for veterans. This is unfortunate, because many veterans are vulnerable to predatory lenders, due to their traditionally high rates of unemployment and other forms of financial hardship. In fact, the National Coalition for Homeless Veterans claims that 1.4 million veterans are at risk for homelessness. Payday lenders often prey on veterans with loans carrying annual percentage rates ranging from 391 percent to 521 percent. Car title loans often carry APRs of up to 300 percent. Car title loans are especially hazardous, because falling behind on payments can mean the loss of the vehicle.
Alternate Sources of Aid:
Personal loans for Veterans who have served at least 20 years of active duty or who received a medical discharge are available through the Army Emergency Relief Program. Veterans who don't qualify for this program may receive aid through USA Cares, a nonprofit relief organization. Other possible sources for personal loans for veterans include Air Force Aid Society and Coast Guard Mutual Assistance. Assistance may also be available through Armed Forces Foundation, National Veterans Association and Navy-Marine Corps Relief Society.
From LoanNow – Helping Veterans Get Better Loans
LoanNow also proudly offers personal loans for veterans without the trap of payday loans or title loans. Veterans facing an immediate cash crisis need not resort to payday loans or title loans. Our online-only** applications system provides responses for almost every applicant within 24 hours†. If you're approved, you may receive your loan within minutes*, if your bank participate in our Instant Funding‡ system. And LoanNow never requires collateral or requiring your car title as security. We also say no to rollovers that can multiply your loan until the financial burden is out of control. If you fall behind, we'll work with you to get you back on track. And for many borrowers, our annual percentage rates are way lower than payday loans or title loans, possibly as low as 29 percent◊. Let LoanNow get you the money you need, when you need it!