Applying for Loans Without Credit
Many borrowers with damaged or limited credit conduct desperate searches for no credit loans. But there are only two types of loans that require absolutely no credit check: loans from family and friends and pawn shop loans. All other loans, including payday loans, require some type of credit check.
Payday lenders often boast that they offer no credit loans, but that is a half-truth at best. And the lax credit standards they do apply contribute to the high default rate of payday loans. LoanNow does not promise no credit loans. What we do promise for a personal loan is a fair, efficient underwriting standard that allows us to approve many people that banks turn down, while keeping our default rate low.
Do Payday Lenders Offer No Credit Check Loans?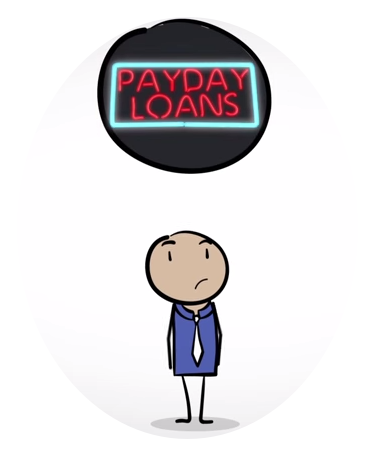 Payday lenders don't conduct conventional credit checks, but that doesn't mean they provide no credit loans. Instead, they base their credit decisions primarily on whether potential borrowers have a regular source of income – either from work or from pensions or government issued payments.
Lax underwriting combined with extremely high interest rates and repayment periods as short as one week combine to result in four out of five payday loans being rolled over or renewed, according to the Consumer Finance Protection Board. And the average payday loan borrower takes eight loans during the year with repayment periods averaging less than three weeks – putting themselves into debt for five months out of the year, according to a report by the Pew Charitable Trust.
No Credit Check Loans from Pawn Shops
Unlike payday lenders, pawn shops really do provide no credit loans. They require collateral instead.  Borrowers present tangible items with monetary value in exchange for cash. The pawn shop takes temporary possession of the property until the loan plus interest is repaid.  If borrowers fail to repay the pawn shop by the specified deadline, usually 30 or 60 days, the pawn shop keeps their property permanently. 
No Credit Loans from Family and Friends
If you've ever floated $20 to a friend to cover a restaurant meal or received assistance from your parents to finance the purchase of a home or car, you've been a party to no credit loans. Such loans are usually extended on the basis of trust founded on years of knowing one another.
Credit Checks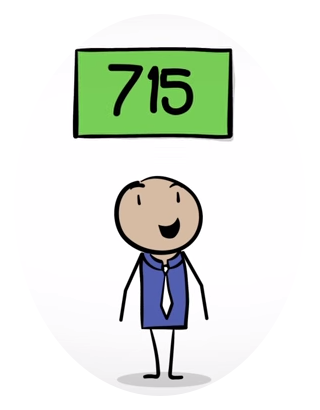 It's unrealistic to expect unsecured no credit loans from strangers. That's where credit checks come in. Banks and other lenders utilize credit checks and other underwriting techniques to minimize the risk of loss from loan defaults.  LoanNow also conducts credit checks on potential borrowers. But unlike banks, which often rely primarily or even exclusively on FICO scores and credit reports, our superior risk-based underwriting process considers borrowers' entire financial situation, allowing us to approve applications that banks turn down, while minimizing our exposure to default.
If you don't have family or friends with deep pockets, and past credit problems make it difficult for you to qualify for a bank loan, LoanNow represents one of the best options available. Instead of putting Aunt Mildred's diamond wedding band in hock or setting yourself up for an endless cycle of 339%+ APR payday loan debt, why not give us a try?