LoanNow: a Better Option among Money Lending Companies
When you consider money lending companies, you may think of banks or credit unions. But if you have bad credit, you may have resorted to less desirable money lending companies such as pawn shops or payday loan stores. These lenders frequently operate more like a money shop than a financial institution. You're not valued as an individual customer, but viewed as a potential source of revenue. In fact, some lenders actually make more money from failed loans and defaults than from borrowers who successfully complete their loan repayments.
LoanNow operates differently. Our mission is to provide the money you need now while empowering you to improve your financial circumstances for the future. Whatever your circumstances, there is a money lender you should consider: LoanNow.
Banks and Credit Unions Require Good Credit
If you're purchasing a house or a car, banks and credit unions are likely the best options for money lending companies. Interest rates tend to lower for bank loans, especially for borrowers with good or excellent credit. However, borrowers with marginal credit are often confronted with unfavorable lending terms for bank loans – if they are approved at all. Waiting times for bank loans can also be lengthy, eliminating them as a variable option for obtaining funds for urgent financial circumstances.
Online Non-Bank Lenders Present Potential Privacy Threats
Today, money lending companies are found online as well as in brick and mortar buildings. Two major types of online money lending companies are loan brokers and peer-to-peer lenders. Both types of lenders act as intermediaries between borrowers and lenders. Online non-bank lenders also often disqualify borrowers with FICO scores below the mid-600 range. Privacy concerns are also an issue, especially with peer-to-peer lenders.
Loan brokers submit borrower profiles directly to a specified set of lenders. By contrast, peer-to-peer platforms allow prospective borrowers to post profiles detailing their requests in a semi-public forum. Lenders are drawn from the general public and have ether option to fund some, all or none of a particular borrower's request.
Desperate Borrowers Often Turn to Undesirable Money Lending Companies
For borrowers with limited incomes and marginal or poor credit, pawn shops and payday lenders often represent the only money lending companies willing to do business with them. Such lenders do not conduct conventional credit checks, instead relying on collateral in the form of personal property or borrowers' employment status as a basis for providing loans.
Their loans typically carry undesirable factors – namely high interest rates combined with demand for lump sum repayment and very short repayment periods. This combination often creates a perfect storm where borrowers are unable to repay their loans in full – resulting in dire consequences.
Pawn Shops Require Collateral on the Spot
In many ways, a pawn shop operates as a money shop. Pawn shops provide loans in exchange for collateral in the form of personal property. When borrowers repay their loans, with interest, their property is returned. Pawn shops typically offer only a fraction of the value of the items they receive, typically about 25 percent.
If you have ever visited a pawn shop, you've witnessed the wide variety of items forfeited by borrowers who were unable to repay their loans, or sold outright by desperate individuals. Pawn shops mark up the prices on these items significantly when they are offered for sale.
Some Lenders Put Your Financial Health at Risk
Whether it operates as a brick and mortar store or online, a payday lender is often the ultimate money shop. Their loans combine a triple threat of high interest rates, demands for lump sum repayment and extremely short repayment periods that makes it extremely difficult, if not impossible for borrowers to repay their loans.
These predatory lenders often make the bulk of their money from borrowers who are unable pay off their original loans in full. Borrowers are often drawn into a cycle of partial payments with the remaining balance refinanced – rolled over – into a new loan with a fresh set of interest charges and administrative fees – and a repayment period just a brief as the original loan. After just a few cycles of rollovers, many borrowers find that they owe more than the original amount of their loans – despite making regular payments!
Online Lending Sites Are Often Fronts for Scams
An online "lending" site may not be a money shop in the strict sense of the word, but they make their revenue from desperate borrowers nonetheless. These websites attract borrowers who cannot qualify for loan from other sources with appealing promises of "No Credit Check!" or "100 Percent Accepted!" But checking the fine print reveals the truth. These websites don't offer loans at all.
Instead, they are aggregators that collect borrower information and distribute it to third parties. In many cases, private financial and personal data is sold to the highest bidder. As a result, you become vulnerable to SPAM, scams and attempted identity theft.
LoanNow is a Better Option among Money Lending Companies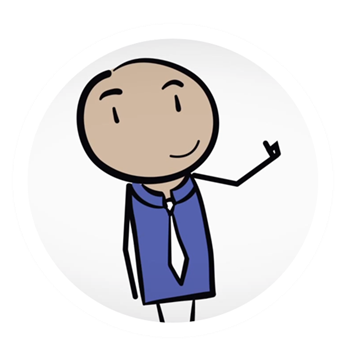 At LoanNow, we believe you should not have to subject yourself to dealing with a money shop to get the money you need. For many borrowers, LoanNow represents the best option among money lending companies. We combine the convenience of online lending with speedy processing. As a direct lender, we don't share your information with third parties.
Once you apply, you'll receive a response in minutes or hours, not weeks. Less than perfect credit is not a deal breaker – we look beyond FICO scores in making credit decisions. We often say yes when banks say no – and we never require collateral. Approved borrowers receive funds as a convenient direct deposit as soon as the following business day†.
Our loans are structured with manageable monthly installments, no lump sum payments and no rollovers. Instead, we work with borrowers who are struggling to get them back on track and reward borrowers who maintain consistent on-time payments with lower APRs on future LoanNow loans.
LoanNow represents a win-win for savvy borrowers like you. Why not check out the LoanNow difference for yourself? You'll be glad you did.