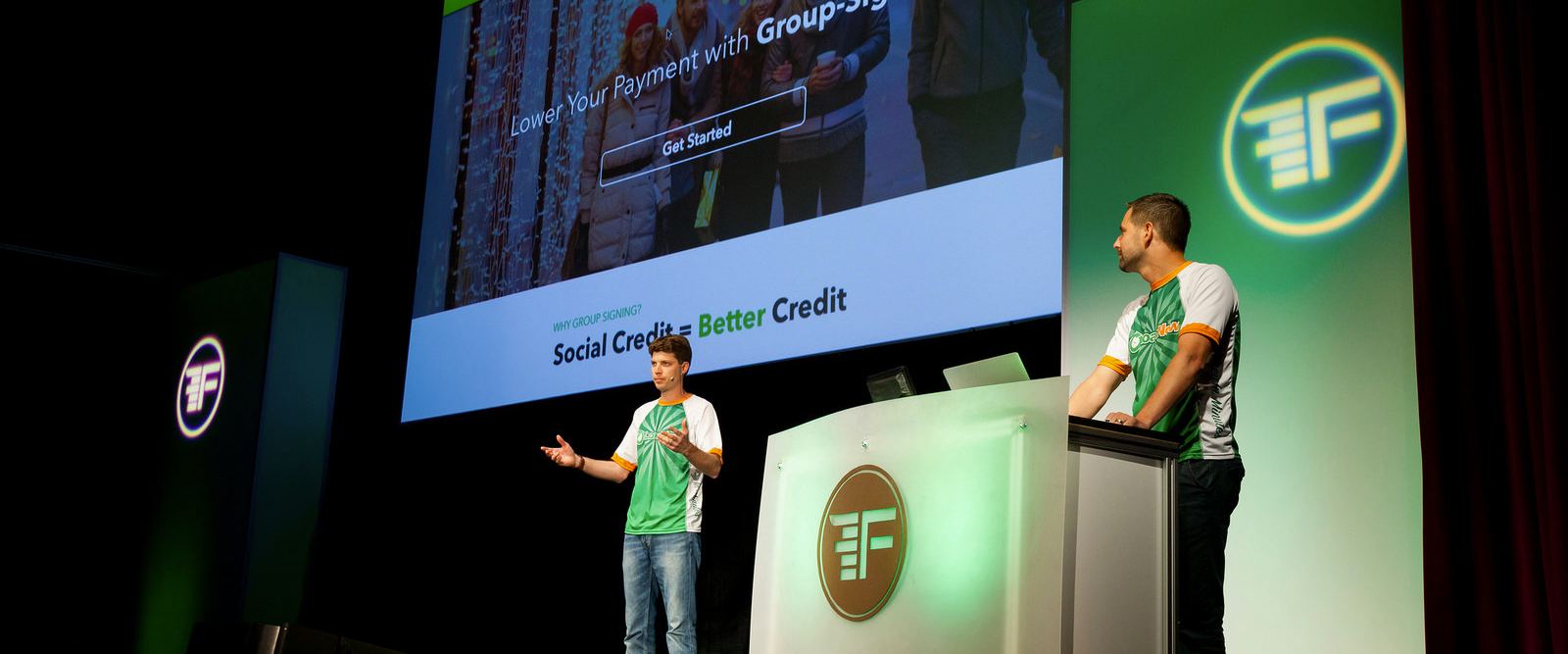 This month we were honored to present at Finovate's annual event in Silicon Valley.  For those unfamiliar with Finovate, it's the premier event for showcasing the latest, most innovative developments in financial service technology.  A writer from the Wall Street Journal described it well by saying, "For finance nerds, Finovate is the Super Bowl and World's Fair rolled into one."
Start-ups such as Mint, Credit Karma and Prosper as well as industry powerhouses such Visa, Google and PayPal are among the hundreds of companies that have debuted their game-changing innovations at Finovate over the years.
Needless to say, we were thrilled that we were invited to take the stage at Finovate on May 13th to unveil our latest innovation: LoanNow's Group-Signing.
Our CEO/Co-founder, Harry Langenberg, lead the presentation alongside our President/Co-founder, Miron Lulic, who operated the technical side of the demonstration.
This year's event had the added prestige of being held in San Jose's historic City National Civic – a landmark venue whose stage has been graced by such musical legends as The Rolling Stones, Bob Dylan, Frank Sinatra, Barbra Streisand, The Grateful Dead, KISS, Duke Ellington and The Who, just to name a few.
The presentation and the entire two-day event was spectacular success.  We'd like to give a huge "thank you" to Finovate's organizers, our fellow presenters and audience attendees for their contributions on making this such a rockin' great conference!
An equally big "thank you" goes out to our internal staff that put in some seriously long and hard hours to make sure every element of Group-Signing was in perfect working order for this high profile debut on the big stage.