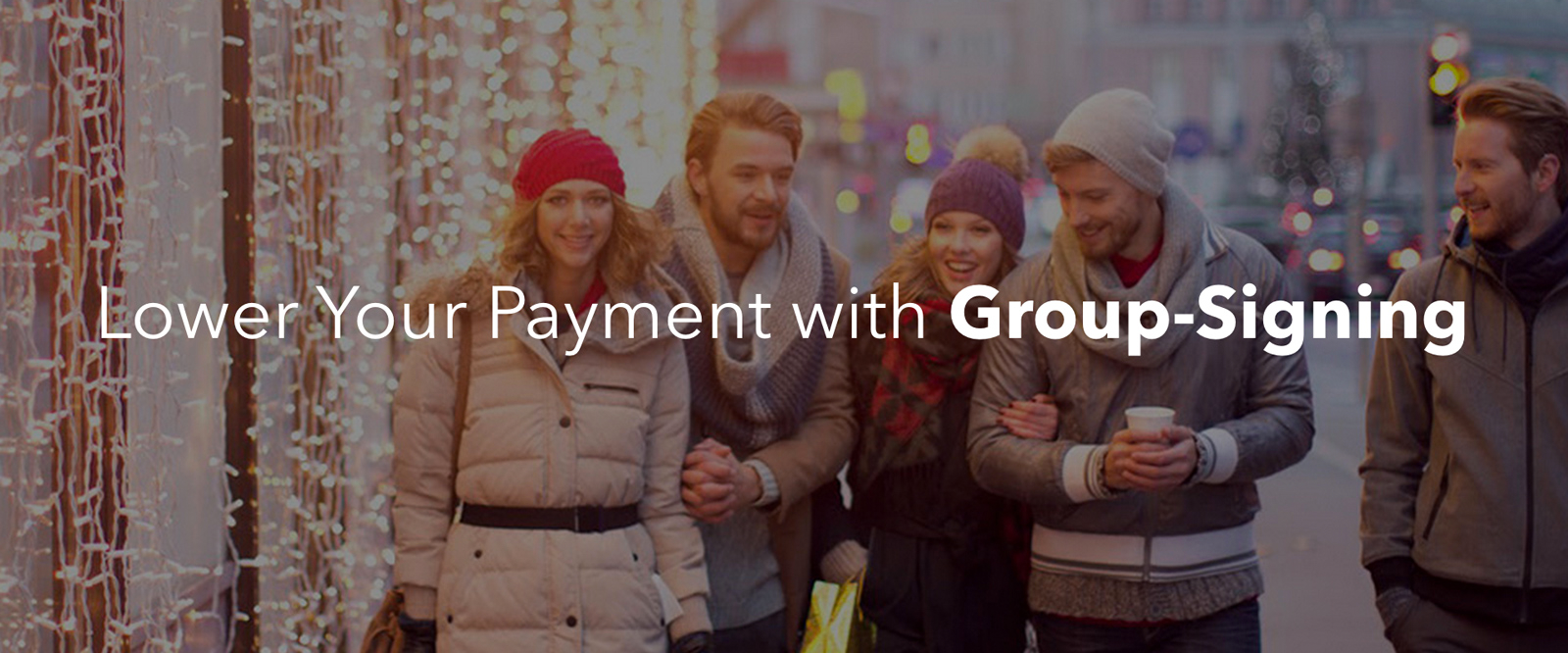 We are very excited to formally introduce Group-Signing today. This new feature is the first of many ways we are working hard to save people money on a loan. Group-Signing allows anyone with a LoanNow loan to cut their interest by as much as half – while they're still paying on the loan.
By recruiting friends and family to pledge as little as $25 in support of your loan, you can prove your creditworthiness. This helps us reduce our risk in lending to you, and we pass that savings and peace of mind along as loan credits for you. Read on below or click here for details on how it works.
Group-Signing is part of our ongoing effort to help people find the credit they deserve. We know that good people can outperform their FICO, and we are committed to making that possible. No one should be forced to work with a payday lender or pawnshop because it's their only option. We give people an affordable choice.
As our CEO Harry Langenberg said today when introducing Group-Signing: "We believe in people more than we do their credit scores. For many borrowers, LoanNow is their only alternative to extremely expensive loans, such as from payday lenders. By providing an affordable, responsible loan option we can give people more control and ultimately help them improve their financial health."
Group-Signing allows borrowers to ask friends and family to vouch for them as micro-cosignatories in $25 to $500 increments. It's a fast, easy process that poses no risk to your friends. And it's infinitely better than having them act as a full co-signer on a loan. Even if you cannot fulfill your loan with LoanNow, they will only be charged a small amount of the loan and it will have no impact to their credit score (versus as a bank co-signer). And in return for this small pledge, you earn credits towards your loan.
On average, a LoanNow borrower that secures $1,000 worth of vouches from 10 or more people can expect to cut their APR nearly in half. Both the amount of the vouch and the total number of vouches figure into the savings formula, and the earlier you secure vouches once you take out your loan, the more it helps.
Click here to view our full press release and click here for our Q&A about Group-Signing.