LoanNow: Your Source for Unsecured Personal Loans
Potential borrowers with damaged credit are painfully aware that their options for credit are limited. Unsecured loans for bad credit from banks are almost impossible to obtain. Secured loans are somewhat easier – but many borrowers with bad credit also have limited resources, which eliminates that option.
Unfortunately, too many borrowers are lured into unsecured personal loans for bad credit provided by less than desirable sources. Such loans quickly reveal themselves to be financial traps from which it is difficult to escape. But there's a better choice. LoanNow is a different type of lender. We may be able to say yes, so that you can say no to the trap of bad loans.
Unsecured Loans from Banks Can Be Hard to Obtain
Banks generally do not offer unsecured personal loans for bad credit. Potential borrowers with marginal or average credit usually have to offer collateral, a credit-worthy co-signer or both before they can hope to be approved for a loan. Borrowers who are approved for unsecured loans generally pay higher interest rates than borrowers of loans backed by collateral, with the possible exception of borrowers with excellent credit. Bank loan applications also often require weeks for processing, which is a definite drawback if you're dealing with a financial emergency.
Car Title Loans Represent a Special Type of Trap
Technically, car title loans also qualify for unsecured loans for bad credit. And at first glance, car title loans seem like a pretty sweet deal. You get cash without the need to physically relinquish your car. Instead, what you give up is your car title, and you don't get it back unless and until your loan is paid in full.
As you might imagine, Car title loans carry high interest rates, and repayment periods can be short. But car title loans carry an additional trap that could potentially leave you literally stranded. If you fail to repay a car title loan, you could lose your car, even if your car is worth thousands of dollars and the actual loan was only for a few hundred dollars.
Small Dollar Loans Equal Big Financial Headaches
Payday loan stores and online payday lenders frequently advertise unsecured personal loans for bad credit. Rather than running traditional credit checks, they base their lending decisions almost exclusively on borrowers' ability to demonstrate a reliable income source. You're approved or declined based on whether you can provide evidence of a steady paycheck, and your repayment date is scheduled on or near your next pay date. That's the source of a common slogan for such loans "cash until payday."
Initially, the prospect of obtaining unsecured loans for bad credit can be appealing for desperate borrowers tired of being turned own.  But there's a tradeoff involved – with a price tag that is potentially financially devastating. First, these loans must be repaid, in full, in a single lump sum.  Second, the APRs for such loans can easily run into four digits. Finally, the repayment periods for these loans are often unrealistically short. If you're paid every week your loan could be due in just a few days.
If you can't manage that – and many borrowers cannot – you will be drawn into a cycle of partial payments and rollovers that could escalate what you owe to many times what you originally borrowed. An initial loan of just a few hundred dollars can balloon into a financial obligation requiring months, if not years to repay. Who has time for that?
LoanNow Provides the Cash You Need without the Headache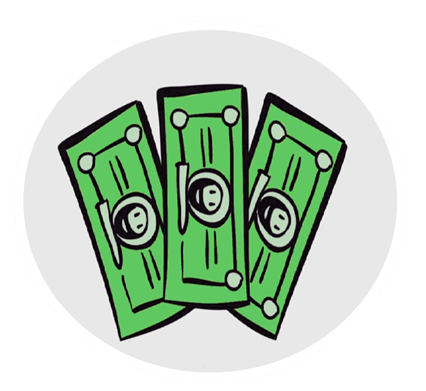 Don't be taken in by the draw of promises of unsecured loans for bad credit. Consider a different type of lender: LoanNow. We combine the convenience of applying online with the assurance of dealing with a lender holding a sterling A+ rating from the Better Business Bureau. We provide the manageability of bank loans without the anxiety of waiting weeks for a decision.
LoanNow also understands that sometimes life throws financial curves. We look beyond your FICO score to consider your entire financial situation. And while we can't promise approval for every borrower, if your credit problems were in the past, mitigating factors were responsible for your credit problems, or you have other factors that work in your favor, you might still be approved for a loan. In fact, we are often able to say yes when banks say no.
With LoanNow, you won't be required to give up your car title – we never require collateral. We also don't expect you to repay your loan in full within a few days or weeks. Instead, our loan repayments are structured with manageable monthly installments that work with your budget. If you fall behind in your payments, our customer service department will work with you to get you back on track – without rollovers. And if you maintain consistent on-time payments, you'll be rewarded with better terms for future LoanNow loans.
Why not give LoanNow a try – you may be pleasantly surprised!