The Problem With Most Quick Loans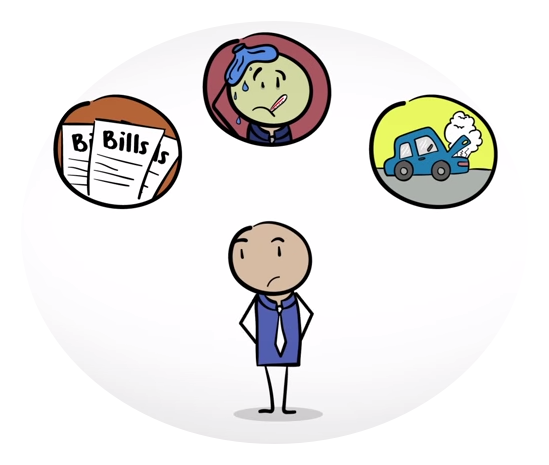 Sometimes bank loans just aren't an option. If your electricity is due to be shut off tomorrow, you can't afford to wait three weeks for a bank to make a decision. But quick loans often come with strings attached.  Don't get tied up with quick loans that put your personal property on the line or that snag you in endless payments that don't reduce the amount you owe. Let LoanNow provide the money you need – without the hassle.
Collateral Loans
There are two major types of collateral quick loans: pawn shops and car title loans.  Pawn shops offer true collateral loans, while car title loans are a hybrid type of loan. Both types of quick loans feature high interest rates and put your personal property at risk.
Pawn shop proprietors don't care why you need money or even whether you can afford to repay the loan. They've got your iPad or your mom's diamond engagement ring in their possession. If you don't repay the loan and interest charges with the specified time, normally 30 to 60 days, you can kiss your property goodbye for good.
With car title loans, you don't have to give up the keys to your car. Instead, you turn over your car title to the lender. You can only retrieve your title after you repay the loan in full. If you fail to repay, the lender can seize your car – even if your loan was for only a few hundred dollars.
Cash 'Till Payday Loans
Many payday lenders advertise quick loans with boastful ads stating "Your job is your credit!" That's actually true. Payday loans get their name from the fact that they provide cash until your next pay date, when you're expected to repay the loan in full. But according to the Consumer Financial Protection Bureau, four out of every five payday loans are renewed at least one time. Once you start down the path of rollovers, your loan balance can mushroom quickly. After just a few rollovers, a modest loan of a few hundred dollars can mushroom into a four-figure debt.
Why LoanNow Is Better
At LoanNow, nearly all applications are processed within 24 hours†. If you're approved, you get your money fast, too – with no need to turn over your car title or your mom's jewelry. We also structure our repayment schedules with manageable monthly installment payments you can live with.  When you need money fast, look no further than LoanNow for quick loans!