Fast Loans Online With No Credit Check? No Thanks!
To get fast loans online, "no credit check" usually means subprime loans. Some of these loans can carry significant drawbacks, including high interest rates and unrealistically short repayment periods  Lenders that offer subprime loans often target borrowers with limited incomes and poor credit, because they know such borrowers have few other options for obtaining credit.
You may have also seen Internet banner ads for fast loans with no credit check and no fees and wondered how that could be the case. Here's the short answer: it can't. Almost inevitably, such "loans" are really enticements from online payday loan aggregators.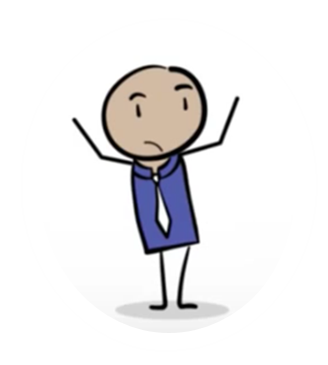 The old truism "if it sounds too good to be true, it probably is" definitely applies to such outrageous promises. Such loans do not exist. But that doesn't mean that getting the money you need has to be difficult or that it's necessary to wait weeks for a response.
The Gimmick versus the Truth
Don't fall for unbelievable hype that can leave you vulnerable to SPAM and identity theft. And don't fall for predatory fast loans online no credit check gimmicks. For many borrowers, LoanNow represents a much better option.  We can provide the money you need with repayment plans that work with your budget.
If you're desperate for cash, you may ignore warning signs that tell you that slogans like fast loans online no credit check cannot be taken at face value. Unfortunately, it usually doesn't take long to realize that you should have followed your instincts.
Payday Loan Aggregators
In many cases sites promising such loans are not actually lenders at all. They are actually aggregators that collect information from borrowers to distribute to third parties. In some cases, the third parties are lenders that are affiliated with the aggregator site, but in many cases your information is sold to anyone willing to pay the price.
Aggregator websites make it fast and easy to submit your application for online loans. They don't conduct credit checks and they don't charge fees. But that's not how they make their money. Aggregators are not lenders – they collect information from borrowers to distribute to third parties. They make their money by selling your information.
If you're lucky, submitting an application to such sites only results in a flood of SPAM into your email in-box. If you're not so lucky, at least some of the unsolicited email you receive will contain Trojans, viruses and attempts at identity theft. 
The third parties that purchase your information may be actual lenders, or they could also be aggregators.  In the worst case scenario, those third parties could be scam artists or identity theft operators.  You really have no way of knowing.  What you do know is that once you submit your application to a payday loan aggregator, your email inbox will almost certainly be suddenly flooded with unsolicited loan "offers" from companies you've never even heard of, much less submitted applications for.
The Difference With LoanNow 
LoanNow understands that borrowing money is stressful enough without adding the uncertainty of a lengthy wait to receive a lending decision.  And LoanNow respects your privacy. We never sell your private or financial information to third parties.
We understand that when you need money, you often cannot afford to wait weeks for banks to approve your application. We also understand that good people sometimes face challenges that leave detrimental marks on their credit report. We look beyond your FICO score to consider your entire financial profile. We say yes many times when banks say no.
LoanNow also goes beyond just lending money and strives to work with customers to improve their overall financial circumstances. We know that many people get into financial difficulties because they lack basic knowledge about how money works. So we provide useful information and informative blog posts on our websites for our customers and for the general public. It's part of our mission to help our customers get the money they need now and obtain the tools that are necessary to empower them to improve their financial futures over the long haul.
Our responsive customer service team is available to answer questions, or to provide guidance to borrowers who may be struggling to keep up with their payments. Borrowers who maintain good on-time payment records are rewarded with lower interest rates on future LoanNow loans. If this sounds like the kind of loan you've been looking for, why wait? Submit your application to LoanNow today.