LoanNow – Your Direct Lender For Cash Advances
Borrowers have a wide range of options when seeking direct cash lenders. Choices range from family members or friends to bank loans to somewhat less reputable sources such as pawn shops. Direct cash advance lenders range from credit card cash advances to advances on your next paycheck.  But while those options can be convenient, there are disadvantages to each one.  In many cases, a better option may be a loan from LoanNow.  We're more than direct cash advance lenders, we also work with you to improve your overall financial circumstances for the future.
Informal Loans from Family and Friends
You might not think of your friends or family members as direct cash lenders, but whether they spot you a quick 20 dollars when you're out for the evening or provide the bulk of a down payment on a home, that's precisely the function they serve.  The advantage of direct loans from people you know is that there are usually few or no questions asked, and demands for collateral are very rare.  But it's often unrealistic to rely on friends and family members for large loans, and unpaid loans of any amount can strain formerly close relationships to the breaking point.
Banks Can Help If Your Credit Is Good
When people consider direct cash lenders, banks and credit unions are what usually come to mind. For borrowers with good credit, banks and credit unions are often a good choice for loans. They offer the lowest APRs and repayments are structured in monthly installments. However, for people facing financial emergencies, waiting weeks for a response from a bank application isn't a viable option. Banks also frequently demand borrowers with marginal credit supply collateral or a credit worthy cosigner as a condition for approval Borrowers with bad credit are usually denied outright.
Credit Card Cash Advances Could Be Trouble
Credit card companies are among the most commonly used direct cash advance lenders.  Cardholders with sufficient credit available can obtain cash advances from the nearest ATM.  However, while credit card cash advances are convenient, they aren't necessarily an ideal source of cash.  That's because the APR for credit card cash advances is much higher than the APR for purchases.  In addition, interest charges begin as soon as the cash is dispensed from the ATM.  If you tend to make only minimum monthly payments, you could eventually pay many times the amount of the original cash advance by the time you finally pay off your balance.
Bad Credit Loans from Pawn Shops Could Cost You
For borrowers with bad credit, options for direct cash lenders are limited, and often carry significant disadvantages.  Pawn shops universally demand collateral as a condition for their loans. Worse, their loans only cover a fraction of the value of the property surrendered by borrowers.  Borrowers who fail to repay their loans, in full – plus interest – within 30 to 60 days stand to lose their possessions for good.
Paycheck Cash Advances Sound Good, But Are They?
Employers can also be considered direct cash advance lenders or direct payday lenders– at least for workers who have been on the job for awhile.   While paycheck advances are uncommon, requests from workers who present genuine emergencies such as serious health issues or damage from a natural disaster are often viewed sympathetically.  However, paycheck cash advances present their own obvious problem – a shortfall in one or more upcoming paychecks until the advance is repaid.  Paycheck cash advances are also really available only for emergencies, rather than for routine loans. Workers who request paycheck cash advances too often may find that their job status is in jeopardy.
LoanNow Direct Cash Advances Are The Right Choice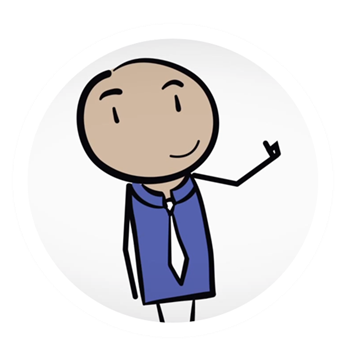 Among your options for direct cash advance lenders, LoanNow stands out. You can borrow money for a variety of purposes – ranging from covering the costs of repairs to your house after a windstorm to financing a dream vacation. Our online application allows borrows to apply on their own schedules from the privacy of their own homes – and receive a response in minutes or hours – not weeks, and receive your cash as soon as the next business day†.
We also never require collateral. Even if your credit isn't perfect, you may still be approved. We look beyond your FICO score to consider your entire financial profile, and we approve many applicants that banks have turned down.
We work with borrowers who are struggling to repay their loans to get them back on track.  Borrowers who maintain consistent on-time payments qualify for lower APRs on future LoanNow loans.  And our website contains lots of useful financial information available to borrowers and the general public. LoanNow provides the money you need now while empowering you for a better financial future!