Borrow Money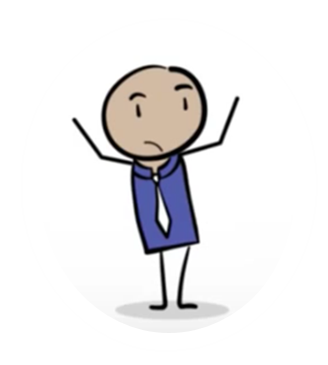 When money is tight, many financial experts recommend tightening your belt.  Eat fewer dinners out. Skip the morning latte at the coffee shop. Cut the cable cord.  But sometimes belt tightening isn't enough to bridge a financial gap, whether the cause is a financial emergency or the need to cover basic expenses. In such instances, you need to borrow money.  For many individuals and households, LoanNow represents the best source to borrow money. We make it our mission to provide the money you need now while empowering you to improve your financial future.   The dos and don'ts listed below can help you make the best use of your loan, whether you borrow from LoanNow or turn to another source.
Do: Make Cuts before Borrowing
The experts are right. In the vast majority of cases, you should make cuts before you attempt to borrow money, even when some of the cuts are painful. If you're consistently facing the situation where there is more month than money, a loan does not represent a long term solution. That may mean moving to a smaller house or apartment, giving up one of the cars or making other drastic cuts to give your budget breathing room.  On the other hand, if you find yourself skimping on essentials like food or medical care to make ends meet, it may be time to consider bankruptcy.
Do: Treat Loans from Friends and Family Seriously
It's one thing for your BFF to spot you 20 dollars. It's quite another for your aunt to lend you 20,000 dollars toward the down payment for a house.  When you borrow money in substantial amounts, you are taking a loan – even if the lender is someone close to you. Draw up an agreement stating the amount borrowed and the repayment terms. There is no need to draw up a parchment document stuffed with legalese.  But having a written agreement minimizes the possibility of misunderstandings down the line.
Don't: Overborrow
Your car breaks down and you need a new transmission.  In such circumstances, it's totally reasonable to borrow money for the repair.  Depending on the make and model of your car, taking a 2,000 dollar loan makes sense. On the other hand, borrowing 5,000 dollars "just in case something else goes wrong" is not justified. If you're that worried about the condition of your car, you may be better off buying a new car.
Don't: Underborrow
It may seem counter-intuitive, but you're not doing yourself any favors if you borrow money in an insufficient amount to fully meet the need the money is meant to address. For instance, a new computer can cost anywhere from several hundred dollars to several thousand dollars, depending on features such as RAM, hard drive space  and other specs.  If you decide to go cheap by purchasing a stripped down machine, you may find yourself with a computer that is not up to the task.  If the computer breaks down because it was overtaxed – or you simply stash it in the closet – that's money wasted.
Don't: Attempt to Dodge Lenders and Creditors
It may seem obvious, but when you borrow money, you're expected to pay it back. However, stuff happens and sometimes you're not able to meet your financial obligations. Dodging phone calls and refusing to open bills won't make them go away.  Instead, be upfront with creditors. You'll find that many creditors understand, especially if you've been a good customer in the past. That's the case with LoanNow. We help borrowers who are struggling get back on track.
The Bottom Line
While it's usually better to cut rather than borrow, sometimes it's necessary to borrow money. By handling your loan responsibly, you can not only deal with the financial issue at hand, but protect your long term financial future.  LoanNow can help!