LoanNow: Better than a Hard Money Lender
If you're a homeowner with little accumulated equity and iffy credit, you may think a hard cash loan is one of your few options for obtaining the cash you need to deal with a financial shortfall – or perhaps even your only option. But before you put your house on the line and settle for a loan from a hard money lender, reconsider your options – and consider LoanNow.
The American Dream Has Become a Nightmare for Many Homeowners
At the height of the housing bubble, it seemed that the value of residential real estate had nowhere to go but up. Despite high prices and steep interest rates, many homeowners acquired instant equity as soon as the ink was dry on their mortgages, due to the inflated value of residential real estate stock.
As a result, homeowners often qualified for large home equity loans or home equity lines of credit (HELOCs) even if they had made very few payments on their mortgages. Banks were eager to lend, and homeowners with marginal or even poor credit were often able to obtain sizeable loans. During this period, often unwisely, many homeowners used their homes as piggy banks with walls to finance lavish vacations, luxury vehicles and other big-ticket items.
With the collapse of the housing market, many homeowners lost their homes to foreclosure. Many others who managed to hang on to their homes are deep underwater, stuck paying mortgages that far exceed the deflated value of their houses. And even several years into the recovery, easy housing based loans are largely unheard of, especially for homeowners with marginal credit.
Nowadays, many homeowners seeking real-estate based loans are thinking less about lavish vacations and more about dealing with financial emergencies or even meeting basic expenses. And especially for homeowners with marginal or poor credit, a hard money lender is often one of the few available sources of financing. But why put your home on the line when LoanNow offers an alternative to a hard cash loan? For many borrowers, LoanNow is a far better option.
Hard Money Loans are Calculated by a Unique Formula
Conventional lenders base lending decisions for real estate backed loans such as home equity loans and HELOCs largely on the equity accumulated by homeowners in their homes. In addition to substantial equity, Homeowners are usually also expected to have good or excellent credit in addition to sufficient equity in their homes to qualify for the best rates. Homeowners with poor credit or insufficient equity are often turned down.
By contrast, a hard money lender bases its lending decisions for its loans on the actual value of the house or property rather than on its equity. As a result, a hard money lender is less concerned with a prospective borrower's FICO score than a conventional lender would be. Instead, a hard cash loan is based on a concept known as After Repaired Value or ARV.
The ARV is just what it sounds like – the value of a home after needed repairs are made. As an example, a home's present value may be $165,000, but the home needs $30,000 in repairs. Once those repairs have been completed, the home's value increases to $200,000. That's the ARV.
Hard Cash Loans often Carry Tough Lending Terms
A hard cash loan often carries tough terms for borrowers. First, a typical hard cash loan only equals approximately 70 percent of ARV. For a home with an ARV of 200,000 dollars, that translates to a loan of 140,000 dollars. A hard cash loan also typically carries 1 or 2 points in addition to the principle. On a $140,000, 2 points equals $2,800. Third, there are also administrative fees and closing costs that significantly add to the total amount of the loan. And of course, if you default on a hard money loan, you run the very real risk of losing your house to foreclosure.
LoanNow Doesn't Require You to Put Your Home on the Line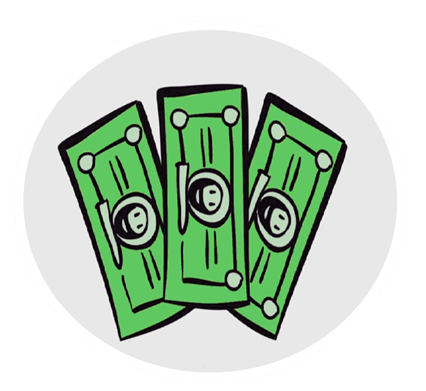 With LoanNow, there's no need to be concerned with equity, ARVs, points or refinancing your home at all. With LoanNow, you're more than your FICO score or your credit report. We've used the power of technology to create a superior risk-based underwriting system that considers your entire financial profile in making lending decisions.
As a result, Even if you have less than perfect credit, LoanNow may be able to approve you for an unsecured personal loan. We approve many applicants who have been turned down by banks. With LoanNow, there's no agonizing wait for a decision. You'll receive a response in minutes or hours, not weeks. And we never require collateral or add points or closing costs to our loans.
Our responsive customer service reps work with borrowers who are struggling with repaying their loans to get them back on track. And borrowers who maintain consistent on-time repayments are rewarded with LOWER interest rates for future LoanNow loans. So why put your home or property on the line with a hard cash loan? Get the money you need with LoanNow!